David L. Romisher, DMD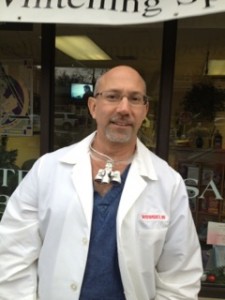 Dr. David Romisher earned a bachelor's degree from Rutgers University in 1986. He then attended Temple University School of Dentistry, graduating with his Doctor of Dental Medicine degree in 1990. Dr. Romisher completed a general practice residency at Albert Einstein Medical Center in Philadelphia, Pennsylvania. Although he has been practicing dentistry for over 20 years, Dr. Romisher continues to advance his knowledge in the dental field by participating in continuing education courses and seminars every year. His greatest goal is to educate and inform patients on proper dental care so they can prevent dental-related problems and maintain their smile, as well as to provide treatment to those who need to restore their smile.
Dr. Romisher is married to Janet, who is also a dentist. She graduated from Temple University School of Dentistry in 1990 as well. They have three daughters, Alison, Lauren, and Sophie.